Deepak Sharma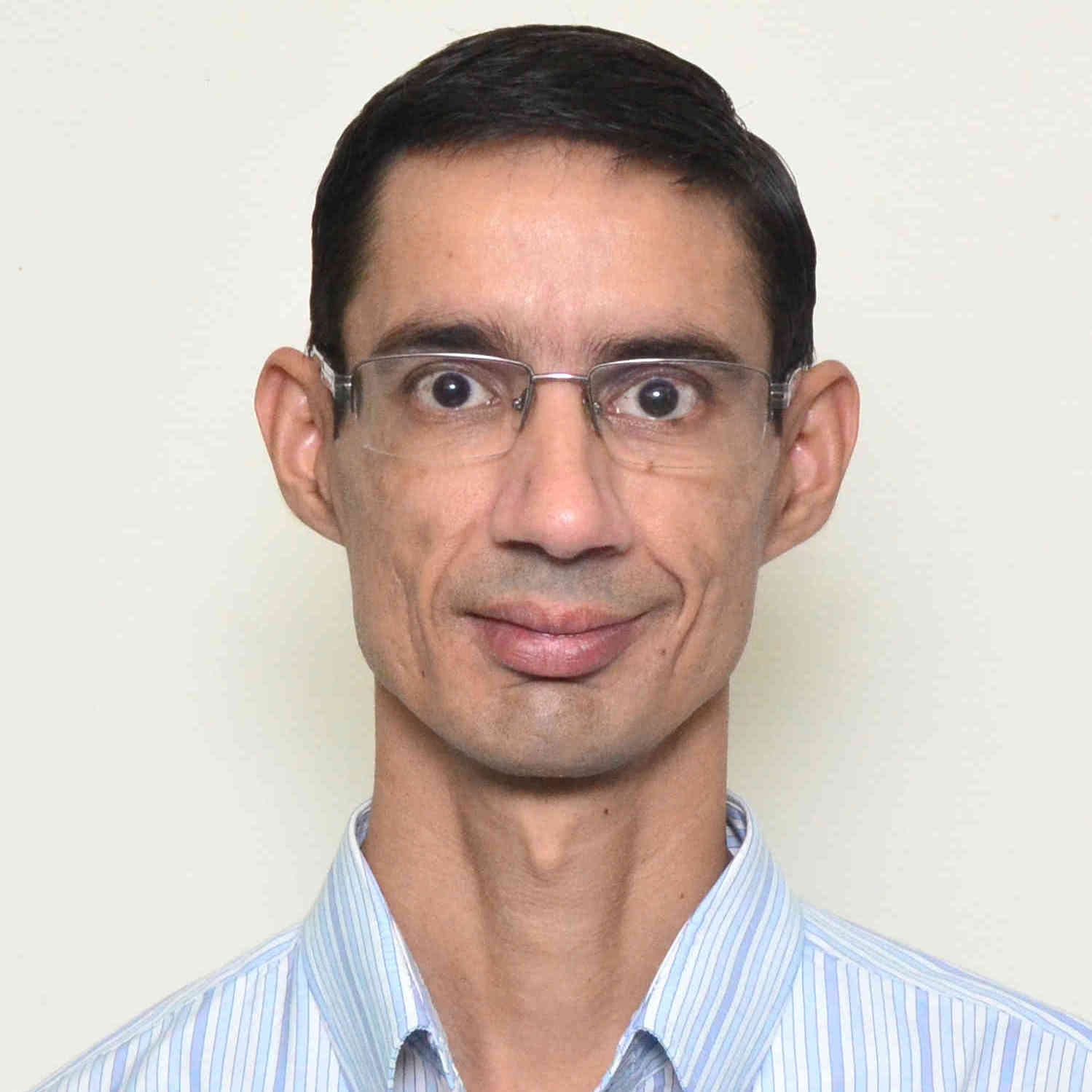 Deepak Sharma
Assistant professor
deepak.sharma@bt.iitr.ac.in
+91-1332-284827
Website
Areas of Interest

Computational Biology, Translational Bioinformatics, Medicoinformatics, Machine Learning, Systems Biology, Pathways/Networks, Motifs, Flaviviruses, Mycobacteria, Metagenomics
Professional Background

| From | Period | Position | Organisation |
| --- | --- | --- | --- |
| 2020-08-04 | Ongoing | Assistant Professor | Indian Institute of Technology Roorkee |
| 2020-08-04 | Ongoing | Research Scientist C | Translational Health Science & Technology Institute |
| 2020-08-04 | Ongoing | Visiting Faculty | University of Maryland |
| 2020-08-04 | Ongoing | INSA Young Scientist | National Institute of Immunology |
| 2020-08-04 | Ongoing | DBT-Postdoctoral Fellow | National Institute of Immunology |
Multiple Posts

| From | Period | Position | Organisation |
| --- | --- | --- | --- |
| 2015-01-01 | Ongoing | Incharge | Supercomputing Facility |
| 2016-01-01 | Ongoing | Incharge | Departmental Alumni Data |
| 2016-01-01 | Ongoing | Departmental Representative | ERP |
| 2017-01-01 | Ongoing | Member | ICC Advisory Committee |
| 2017-01-01 | Ongoing | Member | Departmental Safety Committee |
| 2018-01-01 | Ongoing | Member | DAPC |
| 2019-01-01 | Ongoing | Member | Department Faculty Search Committee |
| 2017-01-01 | 2 years | Member | Institute Ranking Analytics Committee |
| 2016-01-01 | 3 years | Coordinator | Examinations |
| 2016-01-01 | 3 years | Member | DPC |
| 2016-01-01 | 1 year | Member | DRC |
Honors and Awards

| Award | Institute | Year |
| --- | --- | --- |
| Editorial Board Member, Comb Chem High Thr Screen | Bentham Science Publishers | 2018 |
| Future Global Leader | Japan Science and Technology Agency | 2017 |
| Haryana Yuva Vigyan Ratna Award 2013-14 | Department of Science and Technology, Haryana | 2017 |
| Editorial Board Member, Proceedings of the INSA | Indian National Science Academy | 2015 |
| Founding member of INYAS | Indian National Science Academy | 2015 |
| INSA Medal for Young Scientist | Indian National Science Academy | 2008 |
| DBT Post Doctoral Fellowship | Department of Biotechnology, Govt. of India | 2006 |
Educational Details

| Degree | Subject | University | Year |
| --- | --- | --- | --- |
| Ph.D. | Biotechnology | All India Institute of Medical Sciences | 2006 |
| M. Biotechnology | Biotechnology | All India Institute of Medical Sciences | 2000 |
| B.Sc.(H) Human Biology | Biochemistry | All India Institute of Medical Sciences | 1998 |
Teaching Engagements

| Title | Course Code | Class Name | Semester |
| --- | --- | --- | --- |
| Computer Programming | BTN-103 | B.Tech. | Autumn |
| Bioinformatics | BTN-205 | B.Tech. | Autumn |
| Biotech Lab I | BTN-208 | B.Tech. | Spring |
| Computational Biology | BTN-492 | B.Tech. | Spring |
| Computer Applications | BTN-511 | M.Sc. | Autumn |
| Bioinformatics | BTN-630 | M.Sc. | Spring |
| Computational Biology | BTN-664 | M.Tech. | Spring |
Research Scholar Groups

| Scholar Name | Interest |
| --- | --- |
| Shreya Srivastava | Machine learning and telemedicine for early diagnosis and treatment of cardiovascular diseases |
| Kavya Singh | Exploiting machine learning and medicinal plants for diagnosis/treatment of diseases |
| Shalini Kaushik | Addressing pregnancy disorders and infectious diseases by employing computational strategies |
| Snigdha Tiwari | Computational approaches to tackle nephrotic and neurological disorders |
| Anil Koundal | Network Dynamics |
Refereed Journal Papers

Selected Publications (Google Scholar)

Sharma D* (2020) Viral evolution will automatically resolve COVID-19 pandemic. Comb Chem High Throughput Screen (in press).

Sharma D* (2020) Doctoral degree surplus and dwindling quality: A perilous blend for Young Scientists in tackling COVID-19 like pandemics. Comb Chem High Throughput Screen, 23, 564-565.

Sharma S and Sharma D* (2018) Intelligently applying Artificial Intelligence in Chemoinformatics. Curr Top Med Chem, 18, 1804-1826.

Malik S, Sadhu S, Pandey RP, Chawla AS, Sharma D, Panda L, Rathore D, Ghosh B, Ahuja V and Awasthi A (2017) Transcription factor Foxo1 is essential for IL-9 induction in T helper cells, Nat Commun, 8, 815.

Sharma D*, Priyadarshini P and Vrati S (2015) Unraveling the web of viroinformatics: computational tools and databases in virus research. J Virol, 89, 1489-1501.

Chauhan S, Sharma D, Singh A, Surolia A and Tyagi JS (2011) Comprehensive insights into Mycobacterium tuberculosis DevR (DosR) regulon activation switch. Nucleic Acids Res, 39, 7400-7414.

Sharma D*, Mohanty D and Surolia A (2009) RegAnalyst: a web interface for the analysis of regulatory motifs, networks and pathways. Nucleic Acids Res, 37, W193-W201.

Sharma D, Issac B, Raghava GPS and Ramaswamy R (2004) Spectral Repeat Finder (SRF): identification of repetitive sequences using Fourier transformation. Bioinformatics, 20, 1405-1412.

Tyagi JS and Sharma D (2002) Mycobacterium smegmatis and tuberculosis. Trends Microbiol, 10, 68-69.