Dr. Pradeep K. Jha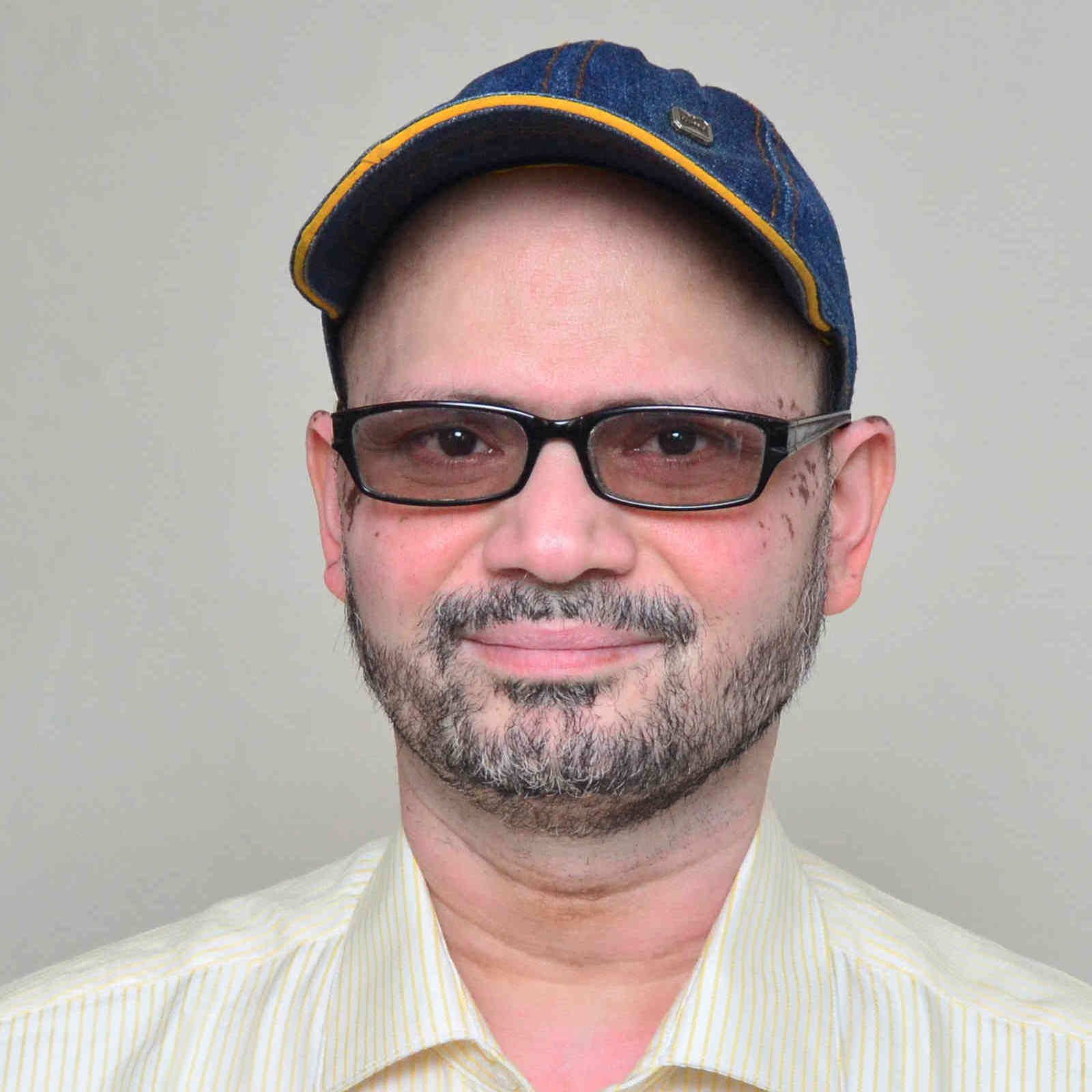 Pradeep Kr. Jha
Professor
pradeep.jha@me.iitr.ac.in
+91-1332-285871
Areas of Interest

Manufacturing Engineering, , Modeling and Simulation of Discrete Event Systems, Metal Casting, Metal Matrix Composites, CFD based Modeling of Steelmaking Processes in Continuous Casting (Physical & Mathematical Modeling)
Professional Background

| From | Period | Position | Organisation |
| --- | --- | --- | --- |
| 2020-08-06 | Ongoing | Professor | IIT Roorkee |
| 2014-01-01 | 6 years 7 months | Associate Professor | IIT Roorkee |
| 2007-01-01 | 7 years | Assistant Professor | IIT Roorkee |
| 2006-01-01 | 1 year | Assistant Professor | ISMU Dhanbad |
| 2003-01-01 | 3 years | Sr. Lecturer | IIT Guwahati |
| 2003-01-01 | | Quick Hire Fellow | NML Jamshedpur |
Educational Details

| Degree | Subject | University | Year |
| --- | --- | --- | --- |
| B.Sc. Engg. | Mechanical Engineering | MIT Muzaffarpur | 1995 |
| M.Tech. | Foundry & Forge Technology | National Institute of Foundry & Forge Technology (NIFFT), Ranchi | 1999 |
| Ph.D. | Mechanical Engineering (Process modeling) | IIT Kharagpur | 2004 |
Sponsored Research Projects

| Topic | Funding Agency | Start Date | Period |
| --- | --- | --- | --- |
| Multiphase Analysis of Inclusion Transport and Removal in Continuous Casting Products with Use of Electromagnetic Stirrer | SERB | 2020-12-30 | Ongoing |
| Synthesis and Characterization of AMMCs synthesized by liquid phase processing techniques | MHRD | 2019-07-01 | Ongoing |
| Study of the effect of geometrical parameters on mixing and inclusion separation | DST | 2005-01 | 4 years |
| Investigation of Grade Transition in Continuous Casting Tundish | IIT Roorkee | 2007-01 | 3 years |
| Physical Modeling and Numerical Investigation of Intermixing during Ladle Changeover in C.C. process | CSIR | 2010-01 | 1 year |
| Development of Refined High Strength Cast Hypereutectic Al-Si Alloy | CSIR | 2010-01 | 3 years |
| Investigations of effect of temperature and flow nonuniformities on performance of three-fluid C.H.E | DST | 2014-01 | 3 years |
| Capacity assessment of ITC Haridwar / manpower units | ITC Kolkata | 2010-01 | 3 months |
Memberships

Institute of Indian Foundrymen, Kolkata, Member
PHDs Supervised

| Topic | Scholar Name | Status of PHD | Registration Date |
| --- | --- | --- | --- |
| Some investigations on the use of flow modifiers in continuous casting tundish | Suman Kant | A | 2008-01 |
| Influence of nozzle blockage on flow behavior in curved wall multistrand tundish | Sabin Kumar Mishra | A | 2008-01 |
| Experimental and Finite Element Modeling of Arc Weldment Profiles and Angular Distortions | Harendra Kumar Narang | A | 2009-01 |
| Reduction of shrinkage and porosity defects in investment casting | Saroj Rani Pattnaik | A | 2009-01 |
| Some studies on Wear, Machinability and Weldability of Al-4.5%Cu-TiC In-Situ Composite | Anand Kumar | A | 2010-01 |
| Numerical and Experimental Investigations on Three Fluid Heat Exchanger | Sanjay Kumar Singh | A | 2011-01 |
| Investigation of Grade Intermixing in Tundish during Ladle change-over | Md Irfanul Haque Siddiqui | A | 2011-01 |
| Fluid flow and solidification behavior of M-EMS process in continuous casting mold | Ambrish Maurya | A | 2012-01 |
| Studies on Synthesis and Characterization of in-situ Al-12%Si-TiB2 Metal Matrix Composites | Jimmy Karloopia | A | 2014-01 |
| Synthesis, Characterization and Modeling studies on in-situ TiB2 reinforced Aluminium matrix composites | Shaik Mozammil | O | 2015-01 |
| Analysis of solidification in Continuous casting | Rajneesh Kumar | O | 2018-07 |
| Multi-Phase Modeling In Continuous Casting | Vipul Kumar Gupta | O | 2018-07 |
| Challenges and issues of machining of MMC | Prabhash Kumar Jha | O | 2019-12 |
| Development and Characterization of hybrid MMC | Sudhir Ranjan | O | 2019-12 |
| Finite element modelling in ECDM | Dilip Gahlot | O | 2020-01 |
| Structural and flow analysis of mould in Continuous casting | Kapil Kumar Sharma | O | 2020-08 |
| Continuous casting of composite materials | Dheeraj Kumar Saini | O | 2020-08 |
Participation in short term courses

| Couse Name | Sponsored By | Date |
| --- | --- | --- |
| Welded Structure Design And Quality Control | CEC, IIT Roorkee | 2011-12 |
| Processing and Fabrication of Metal Matrix Composites | | 2013-07 |
| Numerical Methods in Manufacturing / Materials Processing | QIP Centre, IIT Roorkee | 2013-03 |
Courses or Conferences Organised

| Conference Name | Sponsored By | Date |
| --- | --- | --- |
| Sustainable Technologies for Intelligent Water Management (STIMM-2018) | IWRS | 2018-02 |
| 23rd International conference on Processing and Fabrication of Advanced materials (PFAM-XXIII) | IIT Roorkee, DEAL DRDO, ISRO, DST, CSIR etc. | 2014-12 |
Journal publications

1.Pradeep K. Jha, S. K., Dash and Sanjay Kumar, Fluid flow and mixing in a six-strand billet caster tundish : A Parametric Study, Iron and Steel Institute of Japan (ISIJ) International, 41, 1437-1446 (2001).

2.Pradeep K. Jha and S. K., Dash, Global optimization of fluid flow and mixing in a six strand billet caster tundish, ISIJ International, 42, pp 670-672(2002).

3.Pradeep K. Jha and S. K., Dash, Effect of outlet positions and various turbulence models on mixing in a single and multi exit tundish, Int. J. Num. Meth. Heat & Fluid Flow, 12, pp 560-584 (2002).

4.Pradeep K. Jha, Rajeev Ranjan, S. S. Mondal and S. K., Dash, Mixing in a tundish and a choice of turbulence model for its prediction, Int. J. Num. Meth.Heat & Fluid Flow, 13, pp 964-996(2003).

5.Pradeep K. Jha and S. K., Dash, Employment of different turbulence models to the design of optimum steel flows in a tundish, Int. J. Num. Meth. Heat & Fluid Flow, 14, pp 953-979 (2004).

6. Pradeep K. Jha, P. Srinivasa Rao, and A. Dewan, 2007, Effect of Height and Position of Dams on Inclusion Removal in a Six Strand Tundish, ISIJ International, 48, PP 154-160 (2008).

7.Suman Kant, P.K. Jha, Pradeep Kumar, (2011), "Investigation of Grade Transition in Six Strand Billet Caster Tundish" Ironmaking and steelmaking,38(5),pp 391-397.

8. Sabin Kumar Mishra, P K Jha, S C Sharma and S K Ajmani, " Effect of transitory strand opening on mixing in a multi-strand tundish ", International journal of minerals metallurgy and materials, vol 18, No 5, 2011, pp 535-542.

9. Sabin Kumar Mishra, P K Jha, S C Sharma and S K Ajmani, 2012, "Effect of blockage of outlet nozzle on fluid flow and heat transfer in a continuously cast multi strand billet caster tundish", Canadian Metallurgical Quarterly (CMQ), Vol 51, No 2, pp170-183.

10.S Pattnaik, DB Karunakar, PK Jha, Influence of injection process parameters on dimensional stability of wax patterns made by the lost wax process using Taguchi approach, Proceedings of the Institution of Mechanical Engineers, Part L: Journal of Materials Design and Applications, 227(1) 52–60, 2012.

11.S Pattnaik, DB Karunakar, PK Jha, Developments in investment casting process—A review, Journal of Materials Processing Technology, 212 (2012) 2332– 2348.

12. S Pattnaik, DB Karunakar, PK Jha, Multi-characteristic optimization of wax patterns in the investment casting process using grey–fuzzy logic, International Journal of Advanced Manufacturing Technology, DOI 10.1007/s00170-012-4591-4, online Dec 2012

13.S Pattnaik, DB Karunakar, PK Jha, Optimization of multiple responses in the lost wax process using Taguchi method and grey relational analysis, Proceedings of the Institution of Mechanical Engineers, Part L: Journal of Materials Design and Applications, 227(2) 156-167, 2012.

14. H. K. Narang, M. M. Mahapatra, P. K. Jha and I. Mukherjee, 2012, "Modelling and predicting the effects of SAW process parameters on weldment characteristics and shape profiles", Proc IMechE Part B: J Engineering Manufacture, DOI: 10.1177/0954405412441561, April 2012

15. Narang, H. K., Mahapatra, M. M., Jha, P. K. and Biswas. P. Fuzzy Logic Based Prediction of SAW Weldment Shape Profiles, J. Marine Sci. Appl., 2012, 11, 387-391.

16. Narang, H. K., Singh, U. P., Mahapatra, M. M. and Jha, P. K., Prediction and Optimization of TIG Weldment Macrostructure Zones Using Response Surface Methodology, J. Manuf. Sci Prod., 2012; 12(3–4): 171–180

17. Belete Sirahbizu Yigezu, P. K. Jha, M.M. Mahapatra, "The Key Attributes of Synthesizing Ceramic Particulate Reinforced Al Based Matrix Composites through Stir Casting Process: A Review", Materials and Manufacturing Processes (Accepted, 2012, IN PRESS)

18. A Sengupta, P Mishra, V Singh, S Mishra, P K Jha, S K Ajmani and S C Sharma, 2013 "Physical modeling investigation of influence of strand blockage on RTD characteristics in a multi-strand tundish", Ironmaking and steelmaking, Vol 40, No 3 , pp159-166.

19. S Pattnaik, DB Karunakar, PK Jha, Utility-Fuzzy-Taguchi based hybrid approach in investment casting process, International Journal of Interactive Design and Manufacturing, Online 15 March 2013, DOI 10.1007/s12008-013-0183-2.

20. S Pattnaik, DB Karunakar, PK Jha, A review of rapid prototyping integrated investment casting processes, Proceedings of the Institution of Mechanical Engineers, Part L: Journal of Materials Design and Applications, online 13 March 2013, DOI: 10.1177/1464420713479257.

21. Belete Sirahbizu Yigezu , Jha P. K. and Mahapatra M. M. Effect of Sliding Distance, Applied Load, and Weight Percentage of Reinforcement on the Abrasive Wear Properties of In Situ Synthesized Al–12%Si/TiC Composites, Tribology Transactions, 2013, 56:4, 546-554

22. Belete, S. Y., Mahapatra, M. M. and Jha, P.K. On modeling the abrasive wear characteristics of in situ Al–12%Si/TiC composites, Materials and Design, 2013, 50, 277–284.

23. Kumar, A., Mahapatra, M. M. and Jha, P.K. Modelling the Abrasive Wear Characteristics of In-situ Synthesized Al-4.5%Cu/TiC Composites, Wear, 306(2013), 170-178.

24. Anand Kumar, Manas Mohan Mahapatra and Pradeep Kumar Jha, "Fabrication and Characterizations of Mechanical Properties of Al-4.5%Cu/10TiC Composite by In-situ Method," Journal of Minerals and Materials Characterization and Engineering,Vol.11No.11,2012,pp.1075-1080.doi:10.4236/jmmce.2012.1111114.

25. Belete, S. Y., Mahapatra, M. M. and Jha, P.K. Influence of Reinforcement Type on Microstructure, Hardness, and Tensile Properties of an Aluminum Alloy Metal Matrix Composite, J. of Minerals and Materials Characterization and Engineering, 1(4), 2013,124-130.

26. Suman Kant., Achitanand Dubey., Jha P.K., Pradeep Kumar., (2010), "The effect of Dam and Weir on Intermixing During Grade Transition in Two Strand Slab Caster Tundish" International Journal of Applied Engineering Research, Volume 5, No 17, pp 2935-2942.

27. Sabin Kumar Mishra, P K Jha, S C Sharma and S K Ajmani, "Numerical investigation of fluid flow and heat transfer in a multi-strand steelmaking tundish with closed strands", International Journal of Engineering Science and Technology (IJEST), Vol. 3, No. 2 Feb 2011, pp – 1137-1146.

28. Narang, H. K., Singh, U. P., Mahapatra, M. M. and Jha, P. K. Prediction of the weld pool geometry of TIG arc welding by using fuzzy logic controller, Int. J. Engg, Sc. and Technol, 2011, 3(9),77-85.

29. S. R.Pattnaik, D. B. Karunakar and P K Jha, 2012, "Application of computer simulation for finding optimum gate location in plastic injection moulding process", International Journal of Advanced Engineering Research and Studies, Volume-I, pp 159-161.

30. Suman Kant, P.K. Jha, Pradeep Kumar, (2010), "Investigation of intermixing with the use of flow modifiers in a two strand slab caster tundish" Indian Foundry Journal 56 (12), 2010, pp 39-45.

31. M. I. H. Siddiqui and P. K. Jha, "Assessment of turbulence models for prediction of intermixed amount with free surface variation using Coupled Level-Set Volume of Fluid Method method," ISIJ Int., vol. 54, no. 11, pp. 2578-2587, 2014.

32. M. I. H. Siddiqui and P. K. Jha, "Numerical simulation of flow-induced wall shear stresses in three different shapes of multi-strand steelmaking tundishes," Steel Res. Int., vol. 85, no. 9999, pp. 1–12, 2014.

33. Anand Kumar, M. M. Mahapatra, P. K. Jha, N. R. Mandal and Venkateswarlu Devuri, Influence of tool geometries and process variables on friction stir butt welding of Al–4.5%Cu/TiC in situ metal matrix composites, Materials & Design, Volume 59, July 2014, Pages 406-414

34. Ambrish Maurya and Pradeep Kumar Jha, "Study of fluid flow and solidification in billet caster continuous casting mold with electromagnetic stirring". Archives of Metallurgy and Materials (Accepted-2016), (De-Gruyter).

35. Ambrish Maurya and Pradeep Kumar Jha, "Mathematical modelling of solidification in a curved strand during continuous casting of steel". Journal Of The Institution Of Engineers (India): Series C, 2016, pp. 1-8, (Springer).

36. Ambrish Maurya and Pradeep Kumar Jha, "Numerical investigation of M-EMS for fluid flow and solidification". COMPEL: The International Journal for Computation and Mathematics in Electrical and Electronic Engineering, 2017, 36 (4), pp. 1106-1119.

37. Ambrish Maurya and Pradeep Kumar Jha, "Influence of electromagnetic stirrer position on fluid flow and solidification in continuous casting mold". Applied Mathematical Modelling, 2017, 48, pp. 736-748.

38. Ambrish Maurya and Pradeep Kumar Jha, "Two-phase analysis of interface level fluctuation in continuous casting mold with electromagnetic stirring". International Journal of Numerical Methods for Heat & Fluid Flow, 28(10), 2018.

39. J. Karloopia, S. Mozammil, and P. K. Jha, "An experimental study on friction stir welding of Al-Si-TiB2 metal matrix composite," Mater. Today Proc., vol. 5, no. 9, pp. 17260–17269, 2018.

40. S. Mozammil, J. Karloopia, and P. K. Jha, "Investigation of porosity in Al casting," Mater. Today Proc., vol. 5, no. 9, pp. 17270–17276, 2018.

41. S. Mozammil, J. Karloopia, and P. K. Jha, "Studies on Porosity of Al-4.5% Cu-2.5pTiB2 In Situ Composites," Mater. Sci. Forum, vol. 928, pp. 51–55, 2018.

42. J. Karloopia, S. Mozammil, and P. Jha, "Machinability, Modelling and Statistical Analysis of In-Situ Al–Si–TiB2 Composites," J. Compos. Sci., vol. 3, no. 1, p. 28, 2019.

43. S. Mozammil, J. Karloopia, and P. K. Jha, "Effect of varying TiB2 reinforcement and its ageing behaviour on tensile and hardness properties of in-situ Al-4.5%Cu-xTiB2 composite"J. Alloys and Compounds, vol. 793, pp. 454-466, 2019.

44. S. Mozammil, J. Karloopia, Raviraj Verma and P. K. Jha, "Mechanical response of friction stir butt weld Al-4.5%Cu/TiB2/2.5p in situ composite: Statistical modelling and optimization"J. Alloys and Compounds, vol. 826, pp. 1-17, 2019.

45. S. Mozammil, Raviraj Verma, J. Karloopia and Pradeep K. Jha, "Investigation and measurement of porosity in Al + 4.5Cu/6wt%TiB2 in situ composite: optimization and statistical modelling" Journal of Materials Research & Technology, vol. 9, pp. 8041-8057, 2020.

46. J. Karloopia, S. Mozammil, P. K. Jha, " Influence of In Situ Titanium Diboride Particulate Reinforcement on Mechanical Properties of Aluminum–Silicon Based Metal Matrix Composite ", in JOM, 2020. DOI: https://doi.org/10.1007/S11837-020-04245-X
Conferences publications (International)

1. Jha, Pradeep K., Yallasiri, M. P. and Mishra, N. S., Genesis of Pearlite Banding during hot deformation of High Strength Low Alloy Steels, International Conference on Metallurgical Technologies(ICMT-98), IT BHU, Varanasi (1998).

2. Jha Pradeep K. and Dash, Sukanta K., Study of mixing in a tundish using different turbulence models, Asia Steel International Conference, Tata Steel, Jamshedpur (2003).

3. Choudhary S. S., Jha P. K. and Robi P. S., Numerical simulation of hollow continuous casting, 18th National & 7th ISHMT-ASME Heat and Mass Transfer Conference, 2006, IIT Guwahati, India (2006).

4. Jha P. K., Assessment of various non-linear differencing schemes for the prediction of mixing in a tundish, 118th National & 7th ISHMT-ASME Heat and Mass Transfer Conference, IIT Guwahati, India (2006).

5. Shinde S. S., Jha P. K. and Mujumdar Ajit L., Effect of geometrical parameters on mixing in a continuous casting tundish, 18th National & 7th ISHMT-ASME Heat and Mass Transfer Conference, IIT Guwahati, India (2006)

6. Rao, P.S., Jha Pradeep K. and Dewan, A., Numerical simulation of inclusion separation process in continuous casting tundish, 2nd International congress on Computational Mechanics and Simulation, IIT Guwahati, (Dec 2006).

7. Jha, M. K., Swarnkar, R., Dewan, A., Jha, P. K. and Buwa, V., An assessment of different turbulence models for prediction of single phase flow in a stirred vessel, 2nd International congress on Computational Mechanics and Simulation, IIT Guwahati, (Dec 2006).

8. Suman Kant., Jha P.K., Pradeep Kumar., (2009), "Investigation of Grade Transition in Two Strands Slab Caster Tundish" Proceeding: International Conference on Latest trends in Simulation Modeling and Analysis ,COSMA-2009, NIT Calicut, December 17-19 pp 142-147.

9. Suman Kant., Jha P.K., Pradeep Kumar., (2010) , "The Effect of Wall Inclination on Intermixing During Grade Transition in Two Strands Slab Caster Tundish" Proceeding: International Conference on Frontiers in Mechanical Engineering FIME-2010, NITK, Surathkal, 20-22 May, 2010, pp 255-259.

10. Sabin Kumar Mishra, P K Jha, S C Sharma and S K Ajmani., (2009), "Simulation of the effect of roughness of dam height on mixing in a two strand continuous casting tundish" Proceeding: International Conference on Latest trends in Simulation Modeling and Analysis ,COSMA-2009, NIT Calicut, December 17-19 .

11. Suman Kant, Pradeep Kumar, Pradeep Kumar Jha, (2010), "Intermixed amount optimization using artificial neural network in six strand billet caster tundish" Proceeding: ICTACEM 2010,International Conference on Theoretical, Applied, Computational and Experimental Mechanics, December 27-29, 2010, IIT Kharagpur, India

12. Suman Kant ,Achitanand Dubey,Pradeep Kumar Jha, Pradeep Kumar., (2010), "Grade change study with the use of flow modifiers in slab caster tundish" Proceeding: AIMTDR 2010,3rd International Conference and 24th AIMTDR on Global Trends and Challenges in Design and Manufacturing, December 13-15, 2010, Andhra University Visakhapatnam, India

13. Sabin Kumar Mishra, P K Jha, S C Sharma and S K Ajmani " Simulation of the effect of roughness of dam height on mixing " International conference, FIME – 2010, at National Institute of Technology, Surathkal, Karnataka.21- 22, May, 2010.

14. Pattnaik, S.R., Karunakar, D.B., Jha, P.K., Optimization of gate location with least defects in plastic injection moulding, 5th International Conference on Advances in Mechanical Engineering, NIT Surat, 6-8 June 2011.

15. H. K. Mohanty, M. M. Mahapatra, Pradeep Kumar and P. K. Jha, 2012, "Modeling the effects of tool geometries on the temperature distributions and material flow of friction stir aluminum welds", CFD Modeling and Simulation in Materials, TMS (The Minerals, Metals & Materials Society), Orlando, Florida, Page-25-32.

16. Pradeep Kumar Jha, Suman Kant, Pradeep Kumar and Anand Kumar, 2012, "Time zone analysis of F-curve for intermixing during ladle change-over", CFD Modeling and Simulation in Materials, TMS (The Minerals, Metals & Materials Society), Orlando, Florida, Page-335-342.

17. Pradeep Kumar Jha, Sabin Kumar Mishra, Satish C. Sharma, Satish K. Ajmani AND Manas Mohan Mahapatra, 2012, "Fluid flowand inclusion removalin multi-strand tundishwith nozzleblockage", CFD Modeling and Simulation in Materials, TMS (The Minerals, Metals & Materials Society), Orlando, Florida, Page-335-342

18. Md Irfanul Haque Siddiqui and Pradeep K Jha, Effect of tundish shape on wall shear stress and Mixing in Continuous casting Tundish Steelmaking, 2nd Annual International Conference on Materials Science, Metal and Manufacturing(M3-2012), GSTF, Nov 19-20, Singapore

19. Kumar, A., Jha, P.K. and Mahapatra, M. M. Influence of machining parameters on Al-4.5Cu-Tic in-situ metal matrix composites, TMS 2013, Light Metals, 2013 449-452.

20. Belete, S.Y, Mahapatra M. M. and Jha P. K. Mechanical Property and Abrasive Wear Characteristics of In-Situ Synthesized Al+12Si/10TiC Composites, TMS 2013 Supplemental Proceedings, Part XX: Recent Developments in the Processing, Characterization, Properties, Performance and Applications of Metal Matrix

21. Anand Kumar, Pradeep Kumar Jha and M. M. Mahapatra," Synthesis and Mechanical Property Evaluation of Al-Cu-TiC in-situ Metal Matrix Composites",22nd International conference on Processing & Fabrication of Advanced Materials, NUS Singapore, December 18-20, 2013

22. M. I. H. Siddiqui and P. K. Jha, "Numercal Investigation of Grade Intermixing and Heat Transfer during Ladle Change-Over in Steelmaking Tundish," 23rd International Conference on Processing and Fabrication of Advanced Materials, IIT Roorkee, Roorkee, India, pp. 981-993, 2014.

23. M. I. H. Siddiqui and P. K. Jha, "Grade Mixing Analysis in Steelmaking Tundish using Different Turbulence Models," 5th International and 26th All India ManufacturingTechnology, Design and Research Conference AIMTDR, IIT Guwahati, India,pp.341, 2014.

24. M. I. H. Siddiqui, Ambrish Maurya and P. K. Jha, "Physical Investigations of Grade Mixing Phenomenon in Delta Shape Steel-making Tundish," International Conference CETCME, NIET, Noida, India 2015.

25. Rajneesh Kumar, Ambrish Maurya, Md Irfanul Haque Siddiqui, Pradeep Kumar Jha, "Some studies in different shapes of tundish-intermixing and flow behavior". International Conference on Production and Industrial Engineering, NIT Jalandhar, India, 2016, pp. 1-8.

26. Md Irfanul Haque Siddiqui, Ambrish Maurya and Pradeep Kumar Jha, "Physical investigations of grade mixing phenomenon in delta shape steel-making tundish". International Conference & Exhibition on "Cutting Edge Technological Challenges in Mechanical Engineering", Noida Institute of Engineering and Technology, Noida, Uttar Pradesh, India, 2015.

27. Ambrish Maurya and Pradeep Kumar Jha, "Mathematical modelling of solidification in a curved strand during continuous casting of steel". International Conference on "All India Manufacturing Technology, Design and Research Conference", IIT Guwahati, Assam, India, 2014, pp. 451-1-7.

28. Ambrish Maurya and P.K. Jha, "Study of inclusion removal in a single strand tundish with varying dam height and position". International Conference on "Processing and Fabrication of Advanced Materials – XXIII", IIT Roorkee, Uttarakhand, India, 2014, pp. 1010-1024.

29. Sabin Kumar Mishra, Ambrish Maurya P.K. Jha, Satish C. Sharma and S. K. Ajmani, "Optimization of dam height and position with regard to mixing in a single strand Tundish". International Conference on "All India Manufacturing Technology, Design and Research Conference", Andhra University College of Engineering, Visakhapatnam, Andhra Pradesh, India, 2010, pp. 1099-1104.

30. Pradeep Kumar Jha and Ambrish Maurya, "Study of mold level fluctuation with electromagnetic stirring in continuous casting mold". International Conference on "Processing and Fabrication of Advanced Materials XXV", Department of Mechanical Engineering, Faculty of Engineering, The University of Auckland, Auckland, New Zealand, 2017, pp. 217-226.

31. Ambrish Maurya and Pradeep Kumar Jha, "Numerical modelling of M-EMS in continuous casting billet mold". National Conference on "Statistics and Analytical Method in Production & Industrial Engineering", PEC University of Technology, Chandigarh, 2016, pp. 207-213.

32. Ambrish Maurya and Pradeep K. Jha, "Study of inclusion removal in a single strand tundish with varying dam height and position". International Conference on "Processing and Fabrication of Advanced Materials – XXIII", IIT Roorkee, Uttarakhand, India, 2014, pp. 1010-1024.

33. Ambrish Maurya and Pradeep K. Jha, "Investigation of meniscus level fluctuation during electromagnetic stirring in continuous casting mold, STIS-2017, IIT Kanpur, India,

34. J. Karloopia, S. Mozammil, and P. Jha, "Influence of TiB2 on microstructure, hardness, and tensile properties of an aluminum alloy based metal matrix composite" in 12th International Conference on Complex Fluids and Soft Matter (COMPFLU), IIT Roorkee, India, 2018.

35. J. Karloopia, S. Mozammil, P. K. Jha, "Synthesis and characterization of in-situ formed TiB2 particulate reinforced Al-Si alloy composites", in TMS 2020 at San Diego, USA, 2020.

36. J. Karloopia, S. Mozammil, P. K. Jha, "Fabrication and characterization of Al–Si/TiB2 in-situ composites ", in International Conference on Innovative Engineering Design (ICoIED 2020) at Dehradun, India, 2020.

37. J. Karloopia, S. Mozammil, P. K. Jha, "Wear and mechanical characteristics of Al-Si/TiB2", in Twenty-Second International Conference on composite materials (ICCM22) at Melbourne, Australia, 2019.

38. J. Karloopia, S. Mozammil, P. K. Jha, "Effect of in-situ TiB2 on mechanical properties of Al-Si based MMC's", in International Conference on Advanced Materials, Energy & Environmental Sustainability (ICAMEES-2018) at Dehradun, India, 2018.

39. J. Karloopia, S. Mozammil, P. K. Jha, "A study on machining performance of Al-Si-TiB2 in-situ metal matrix composites", in The 11th Asian-Australasian Conference on Composite materials (ACCM-11), Cairns, Australia, 2018.

40. J. Karloopia, S. Mozammil, P. K. Jha, "An experimental study on friction stir welding of Al-Si-TiB2 metal matrix composite", in International Conference on Advances in Materials & Processing: Challenges & Opportunities (AMPCO 17), Roorkee, India, 2017.

41. J. Karloopia, S. Mozammil, P. K. Jha, "Influence of TiB2 on microstructure, hardness and Tensile properties of aluminium alloy-based metal matrix composite", in 12th International conference on Complex Fluids and Soft Matter (COMPFLU-2018) at Roorkee, India, 2018.

42. Shaik Mozammil, Jimmy Karloopia and P K Jha, Studies of porosities in Al-4.5%Cu-2.5pTiB2 in-situ composites, 3RD International Conference on Composite Materials and Material Engineering (ICCME-2018), Singapore (January 26-28, 2018)
Conferences publications (National)

1. Pradeep K Jha, Jogendra P. Malladi, Pradeep Kumar and Suman Kant, Investigation of grade change in continuous casting tundish, NCFCE-2007, IIT Guwahati, Dec 12-14, 2007.

2.Pradeep K Jha, Pradeep Kumar and Suman Kant, Investigation of intermixing in single strand tundish in continuous casting tundish steelmaking process, RAMP-2009, GBPUAT Pantnagar, Feb 12-14, 2009.

3. Suman Kant , Pradeep Kumar , and Pradeep Kumar Jha ,(2010), "The effect of dam and weir on intermixing during grade transition in six strand billet caster tundish" Proceeding: National Conference on Futuristic trend in Mechanical Engineering (FTME-2010), 2010, October 29-30, GNDEC, Ludhiana.

4.Suman Kant ,Achitanand Dubey,Pradeep Kumar Jha, Pradeep Kumar., (2010), "Grade change study with the use of flow modifiers in slab caster tundish" Proceeding: AIMTDR 2010,3rd International Conference and 24th AIMTDR on Global Trends and Challenges in Design and Manufacturing, December 13-15, 2010, Andhra University Visakhapatnam, India

5.Pattnaik, S.R., Karunakar, D.B., Jha, P.K., Mold filling analysis of the pattern wax in investment casting process by simulation and defect prediction, National Seminar on Development in Materials and Manufacturing Process, Rajdhani Engineering College, Bhubaneswar, March 5-7, 2011.

6.Ambrish Maurya and Pradeep Kumar Jha, "Numerical modelling of M-EMS in continuous casting billet mold". National Conference on "Statistics and Analytical Method in Production & Industrial Engineering", PEC University of Technology, Chandigarh, 2016, pp. 207-213.

7.Ambrish Maurya and Pradeep Kumar Jha, "Effect of casting speed on continuous casting of steel slab". International Journal of Mechanical Engineering and Robotic Research, Special Issue 1(1), National Conference on "Recent Advances in Mechanical Engineering", 2014, pp. 13-21, ISSN 2278-0149.
Book Chapters

1. A. Dewan, R. Swarnkar, M.K. Jha, Pradeep. K. Jha and V.V. Buwa, 2008, An Assessment of Six Turbulence Models for Prediction of Single-Phase Flow in a Vessel Stirred by a Grid Disc Impeller, Applied Mathematical Modeling, Eetu N. Virtanen (Editor), Nova Science Publishers, Inc., New York, USA, 2007.

2. Ambrish Maurya and Pradeep K. Jha, "Analysis of solidification kinetics during continuous casting mold". (Eds.) Srivatsan, Sudarshan and Manigandan, In "Manufacturing Techniques for Materials: Engineering and Engineered", CRC Press, Taylor & Francis Group, 2017, pp. 539-558.
Online MOOCS cources under NPTEL

1. MOOCS Online course (NPTEL) on Engineering Economic Analysis (duration: 8 Weeks) during July-September 2016

2. MOOCS Online course (NPTEL) on Principles of Casting Technology (duration: 8 Weeks) during January-March 2017

3. MOOCS Online course (NPTEL) on Modeling and Simulation of Discrete Event Systems (duration: 8 Weeks) during July-September 2017

4. MOOCS Online course (NPTEL) on Theory of Production Processes (duration:12 Weeks) during January-March 2018

5. MOOCS Online course (NPTEL) on Principles of Metal Forming Technology (duration: 8 Weeks) during July-September 2018

6. MOOCS Online course (NPTEL) on Financial Mathematics(duration: 12 Weeks) during January-March 2019

7. MOOCS Online course (NPTEL) on Welding Metallurgy(duration: 12 Weeks) during July-September 2019(running)

8. MOOCS Online course (NPTEL) on Modeling of Tundish Steelmaking in Continuous Casting(duration: 8 Weeks) during Jan-March 2020